The Sino-US MBA program 2016 cohort welcome ceremony
The Sino-US Global Leadership Executive MBA 2016 Cohort (Cohort 9) officially started on May 7th, 2016. 35 executives from the newest cohort joined the program. Professor Gary Cohen, associate dean of the Robert H. Smith School of Business, University of Maryland, and David Liu, the Executive Director of China Executive Education, welcomed Cohort 9 students. Professor Yinan Qi, associate Dean of the Business School, UIBE, also gave his best regards to the students.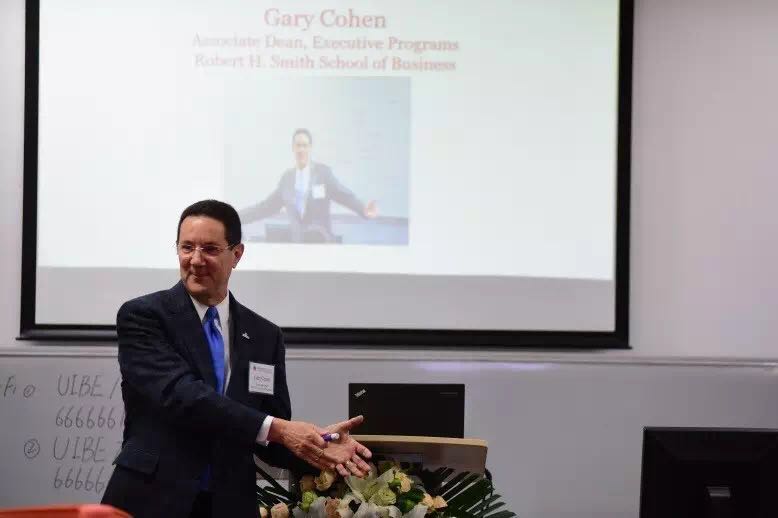 (Professor Gary Cohen, Associate Dean, Office of Executive Programs, Robert H. Smith School of Business, University of Maryland)
(Professor Yinan Qi, Associate Dean of the Business School, UIBE)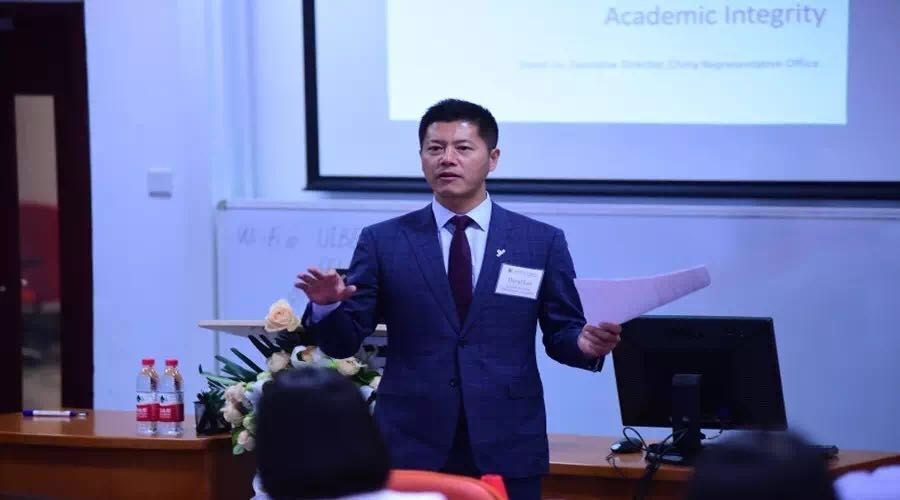 (David Liu, Executive Director of China Executive Education, Robert H.Smith School of Business China Representative Office, University of Maryland)
The Cohort 9 students introduced themselves to each other. They shared diversified industry backgrounds ranging from IT, Healthcare, Aerospace, Education, Consulting, Industrial and Non Profitable Organization among others. They also shared different cultures and nationalities from China, U.S., Germany, Finland and Brazil.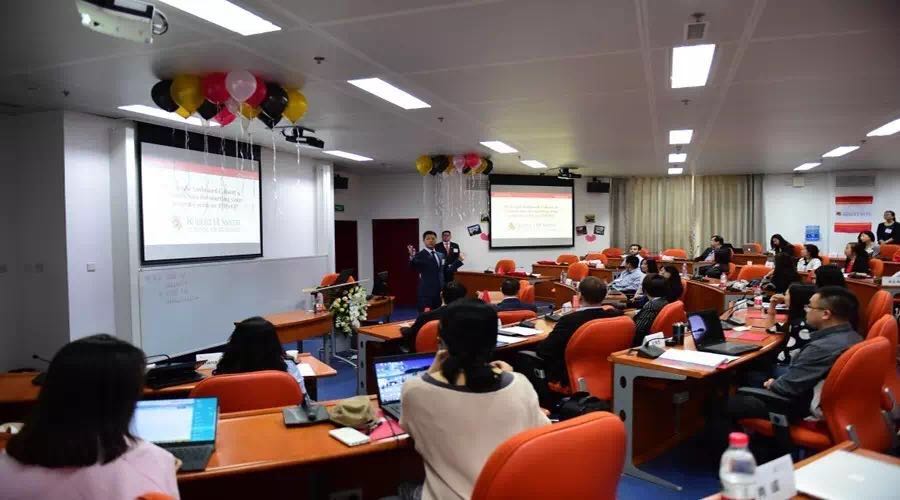 In the afternoon session they broke into teams to discuss about learning norms together. Committment and Engagement, Contribution and Collaboration , Enhanced Cross-Cultural Communication, Proactive Thinking and Punctuality were some of the main norms mentioned among the groups. We hope they will remember what they wrote down on this special Saturday and implement them all in the following 17 months.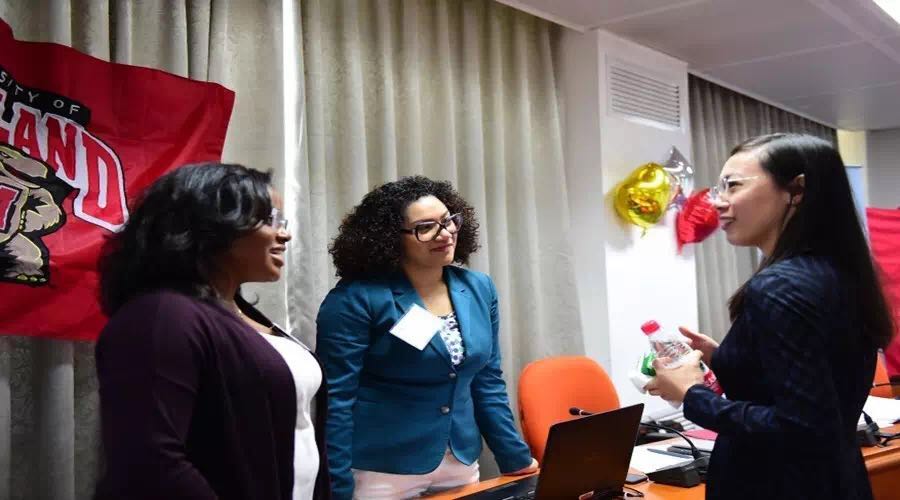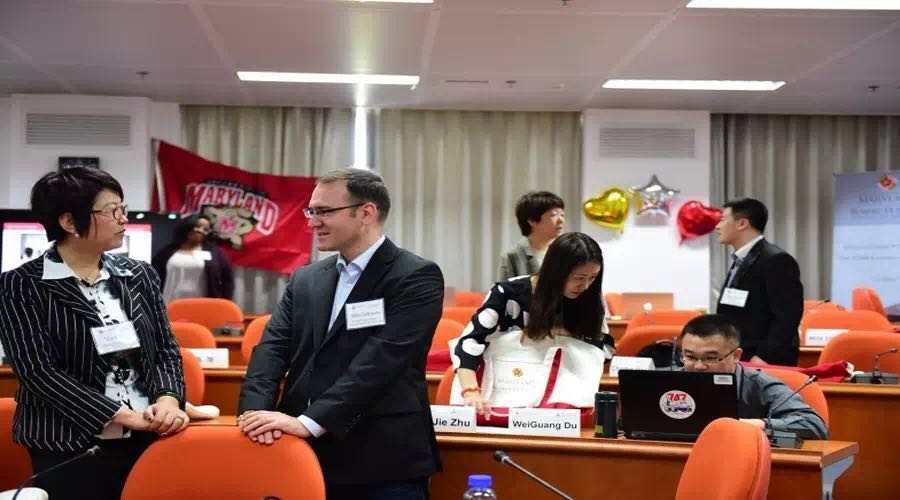 In the evening, Smith alumni joined and enjoyed a reception dinner together to celebrate the begininng of the Cohort 9 journey.
Echo Jin, Smith alumni of 2007 and CFO, Greater China of Hewlett Packard Enterprise (HPE) made a speech on behalf of all alumni. She shared her best memeories from the Smith School with extrodinary professors, guest speakers, classmates, and alumni which she has cherished ever since then. She also encouraged Cohort 9 students to dive into the program and challenge themselves to expand their horizons and achieve higher accomplishments. Finally she conveyed her best wishes to Cohort 9 to work hard, play hard, party hard and enjoy the journey!
As the representative of Cohort 9, Min Lin, Associate Vice President of MAPA, Novo Nordisk (China) Pharmaceuticals, expressed their excitement of the orientation day, anticipation of this enlighting study, enthusiasm and confidence to attain their learning goals and reach new personal heights.
At the end of the dinner, James Li, Smith alumnus of 2005 and VP of Samsung China, together with Echo Jin presented a surprise lucky draw to win a Microsoft Surface Pro4 and a Lenovo Thinkpad X1. The prizes are sponsored by James LaCroix, Smith alumnus of 2014 and Linda Lin, current student of Cohort 8.